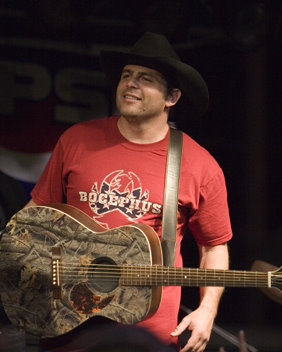 Welcome Rhett Fans!
If you've visited this site before you'll see there have been a lot of changes. I first created this site around 2006 when my husband (Eric) was Rhett's lead guitar player and tour manager and I was Rhett's merch person. I created this site so that I could upload photos and keep everyone updated on dates and news. Since that time Rhett has stopped touring (as a solo artist out with his own band) and has become one of the most successful songwriters in Nashville as one third of the "Peach Pickers". This year (2019) Rhett has been on tour with his son, Thomas Rhett; with shows all over the country.
Since we're not out touring with Rhett anymore, I don't have access to all the news and the same opportunities to take photos every weekend; but I didn't want to just shut down the site. So I have decided to simply place all of the blogs that Eric wrote during our touring days here for old and new fans who may not have ever read them. You'll find stories about many of the shows, the band, bus drivers, and more.
If anyone has any other suggestions of things they like to see here, contact me and I'll do my best to make it happen! Click here to send me an email.